CellDrain – Under Water sealed Drainage Bag
Intended for the use in chest drainage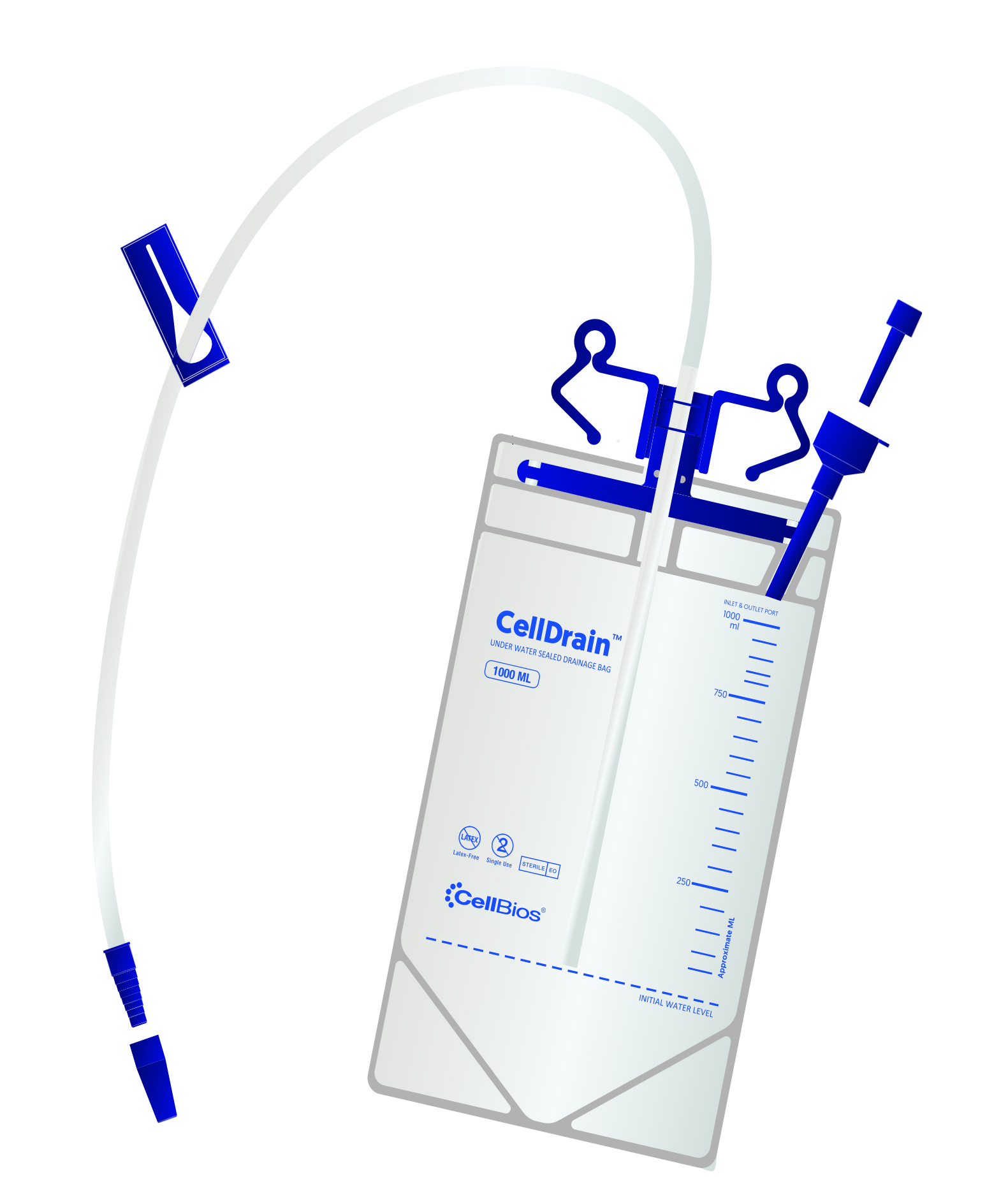 Features
Under water seal drainage system for collection of drainage fluid from chest cavity.
Super smooth kink resistance tube provided with universal tapered connector.
PVC drainage bag with 1000 ml capacity.
It is suitable for most thoracic applications.
Specially designed moulded handle for easy carrying and hanging of the bag.
Clearly marked initial level ensures the under water seal.
Transparent sheeting allows visual inspection.
| Part No. | Description | Packing |
| --- | --- | --- |
| UWSD01 | CellDrain - Under Water sealed drainage Bag -1000 ml | 25/250 |
For any technical and product related queries, contact us at "[email protected]" e-mail.