CellPen – Cautery Pencil
We are affianced in providing optimum quality Disposable Cautery Pencil.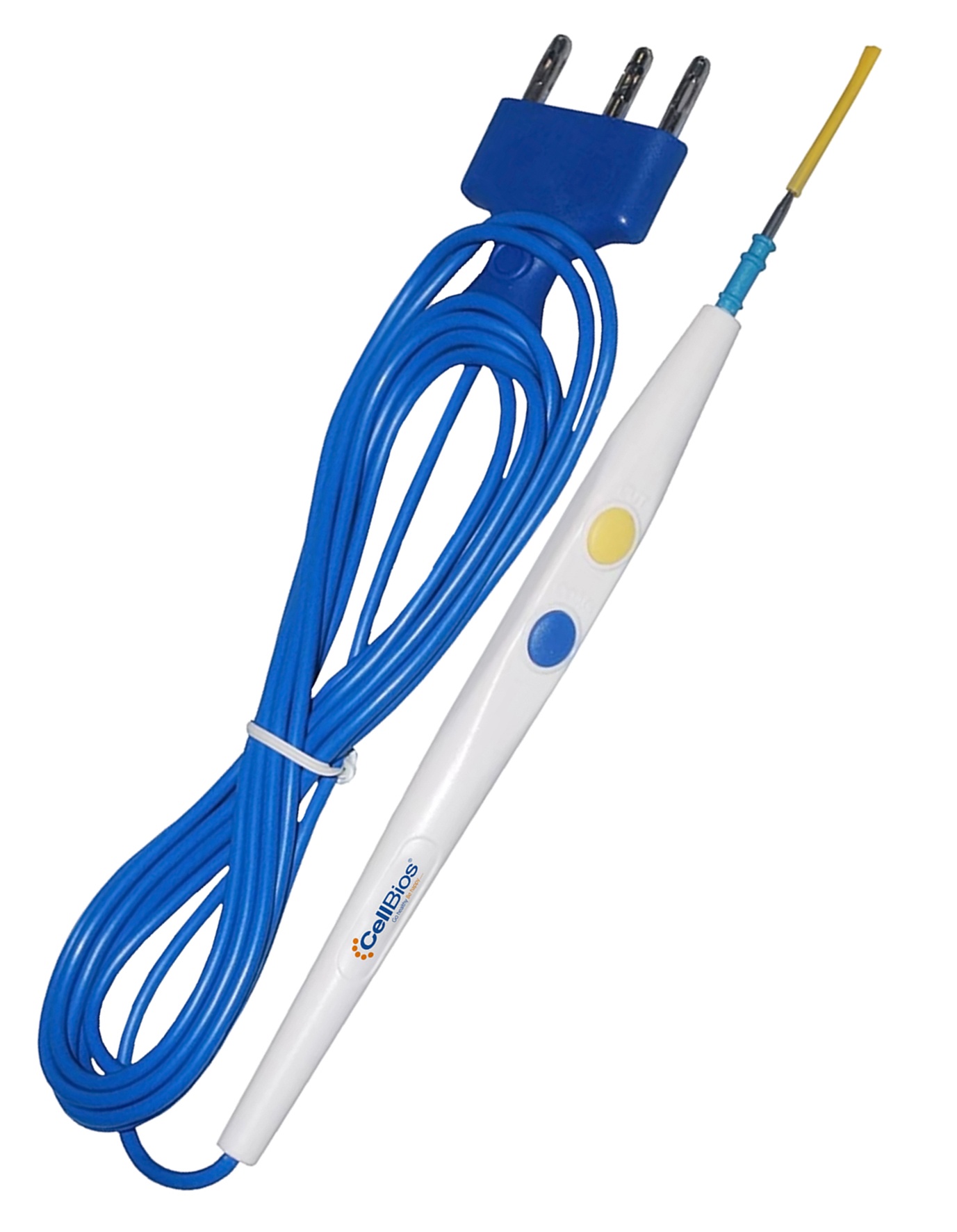 Features
Application specific design.
Easy to handle.
Powered by an internal, long-life battery
Specification
Disposable Cautery Pencil with Fine Tip & High Temperature.
This new range of disposable cautery pens offers a cost-effective and practical solution for cauterising in minor surgery clinics diposal.
Disposable cautery Pencil should be disposed of with general waste according to local regulations
As the device may be contaminated, the device should be disinfected before disposal.
In order to avoid accidental heating of the cautery, the tip should be cut with a pliers and covered with the supplied cap
| Part No. | Description | Packing |
| --- | --- | --- |
| CTP01 | CellPen - Cautery pencil -Disposable Blade Electrode, 10' (3.05m) Cable | 10/100 |
For any technical and product related queries, contact us at "[email protected]" e-mail.