Freeze-Thaw Bioprocess Systems
CellStor® Freeze-Thaw Bioprocess Systems for Storage, Stability and Transport Solution
CellBios offers Freeze-Thaw Bags which protects high-value bio-pharmaceutical in-process and end products. Made of high grade, gamma-stable ethylene vinyl acetate, this new single layer technology has no binders, agents or adhesives. Freeze-Thaw bags are stable in frozen applications (upto -196°C). Freeze-Thaw bags supplied with necessary validation documents to support your Quality & Regulatory requirements.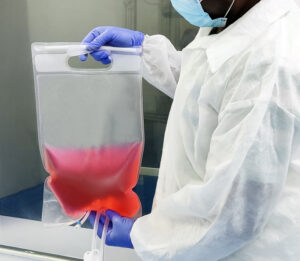 Applications
Freeze-Thaw Studies
Product Storage & Shipment
Formulation & Fill Finish
In-process Sampling and Archiving
Cell Banking
Other Downstream Studies
Benefits
• Wide temperature Range (from +40ºC to -196ºC)
• Multiple Freeze-Thaw cycles
• No delamination
• Low Level Leechable & Extractables
• Film retains flexibility while in a frozen state
Advantages
CellStor Freeze-Thaw Bags are designed for ultra low temperature storage and transport solution for biopharmaceutical industry.
CellStor Freeze-Thaw bags provided with multiple port and connector configuration. Bags can be provided with canisters to hold the bags.
Freeze-Thaw bags can be used between +40°C to as low as -196°C applications.
Range of Freeze-Thaw Bags
World's first smallest bag