CellMount – Catheter Mount
Catheter Mounts are used for connecting breathing system to patient's respiratory system. Catheter Mount tube extensions and airway connectors make it easier for you to safely move adult and pediatric patients. They are very easy to use and help keep your hands free, giving you more room to provide care.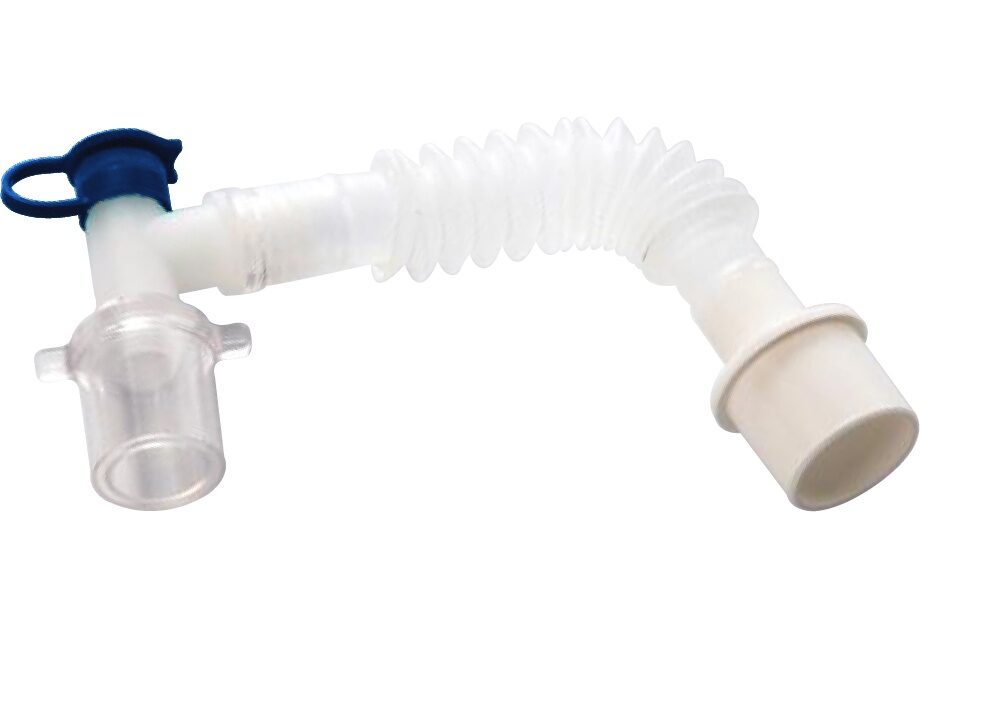 Features
Double swivel elbow connector with suction port and cap provides better flexibility, easy accessibility and provide comfort to patient during suction.
15 mm I.D./22 mm O.D. connector fits all tracheal tubes.
22 mm standard female connector is compatible with all breathing and ventilator circuits.
Specially designed port at the elbow facilitates suction and gas sampling without disconnecting the breathing circuit.
Collapsible corrugated tubing is inert to all anaesthetic gases and reagents.
Individually packed in poly bag.
| Part No. | Description | Packing |
| --- | --- | --- |
| CTM01 | CellMount - Catheter Mount | 20/200 |
For any technical and product related queries, contact us at "[email protected]" e-mail.