GudeWay – Gudel Airways
The Guedel Airway is a Oropharyngeal Tube used to prop open the upper airways. Due to his form, the correctly used Guedel Airway prevents that the tongue of a patient can drop back and therefore block the airway. It does not offer protection from Aspiration. The use of a suction catheter is however possible. Furthermore, the Guedel Airway can be used for tracheal tube fixation. For this use, the Guedel Airway also functions as bite block to prevent an occlusion of the tracheal tube caused by the patient's teeth.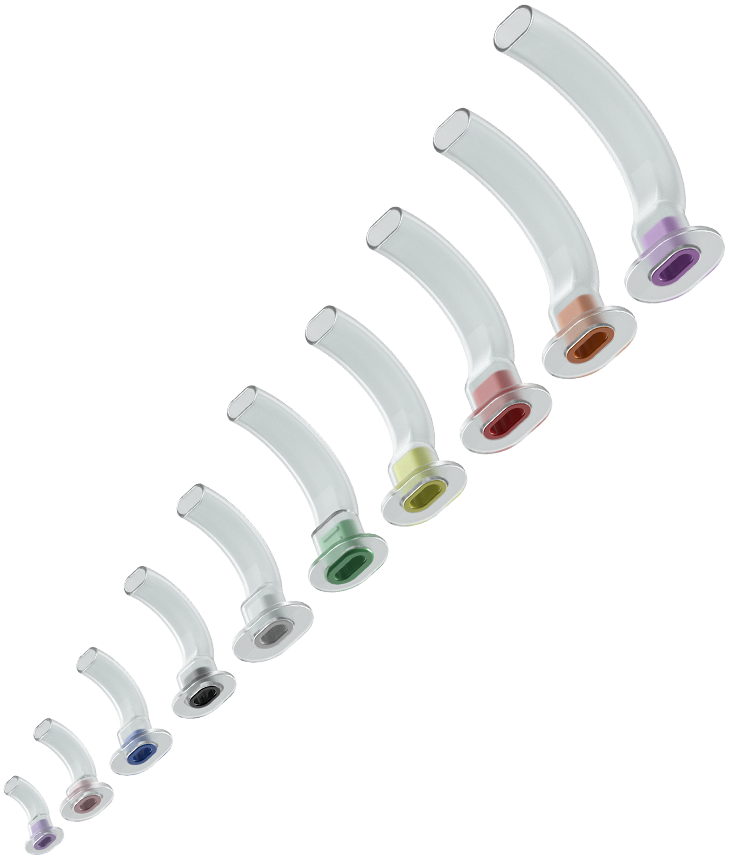 Features
The smooth finish of the airway reduces the risk of damage to oropharyngeal tissues.
Guedel Airways are designed to maintain an unobstructed oropharyngeal airway during or following general anaesthesia and in patients who are unconscious for other reasons
Stemless airway path for easy cleaning.
Bite blocks are colour coded for instant size identification.
Integral hard bite block avoids airway occlusion and biting of tongue.
manufactured from non-toxic, Latex and phthalate free , non-irritant polymer PE.
Individually packed in peelable medical grade paper pouch / poly bag
Sterilized by ETO, single use only
For any technical and product related queries, contact us at "[email protected]" e-mail.