UroNel- Nelaton Catheter
UroNel : Intermittent male urinary catheterization.
Male Nelaton catheters are single-use catheters for intermittent catheterization adapted for men who prefer the straight Nelaton tip.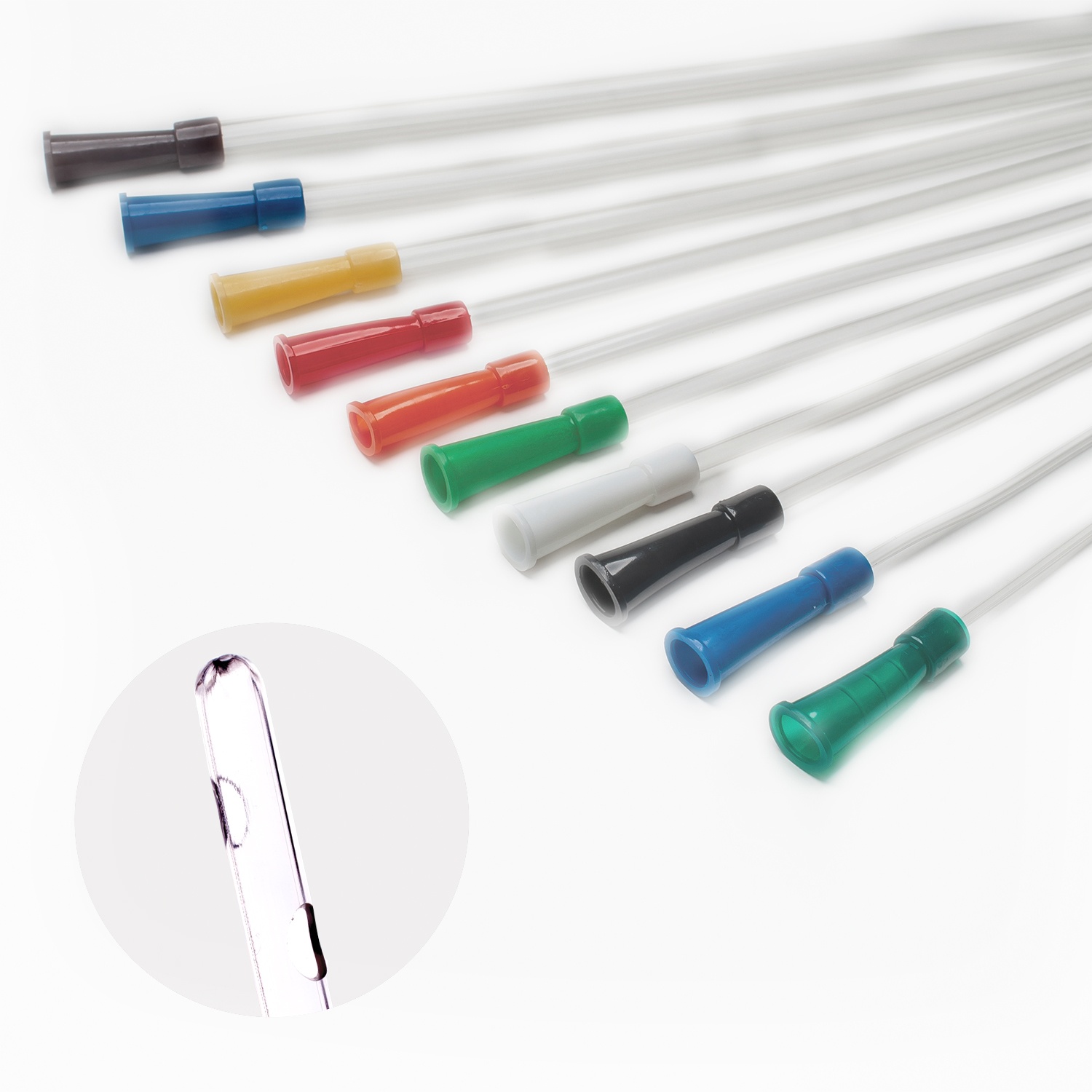 Benifits
Atraumatic

urine drainage  

Sanitised, medical PVC and two rounded-off eyes positioned at the side ensure an optimal sliding quality and care for the sensitive tissue.

Fast size identification  

The colour-coded funnel insert of the single-use catheter provides for a fast and certain identification of the sizes.
Features
Perfectly finished closed distal end for smooth & painless insertion.
Provided with two side eyes for efficient drainage.
Provided with funnel- shaped color-coded connector at the proximal end.
Atraumatic eyes
Transparent PVC providing full urine visibility
Sterile, non-toxic and Non pyrogenic.
| Part No. | Description | Packing |
| --- | --- | --- |
| URNL-06 | UroNel - Nelaton Catheter - 6FG Light Green | 100/1000 |
| URNL-08 | UroNel - Nelaton Catheter - 8FG Light Blue | 100/1000 |
| URNL-10 | UroNel - Nelaton Catheter - 10FG Black | 100/1000 |
| URNL-12 | UroNel - Nelaton Catheter - 12FG White | 100/1000 |
| URNL-14 | UroNel - Nelaton Catheter - 14FG Green | 100/1000 |
| URNL-16 | UroNel - Nelaton Catheter - 16FG Orange | 100/1000 |
| URNL-18 | UroNel - Nelaton Catheter - 18FG Red | 100/1000 |
| URNL-20 | UroNel - Nelaton Catheter - 20FG Yellow | 100/1000 |