Cryopreservation Solutions
CellSol® Cryopreservation Solutions
Dimethyl Sulfoxide (DMSO / DMSO-Dextran)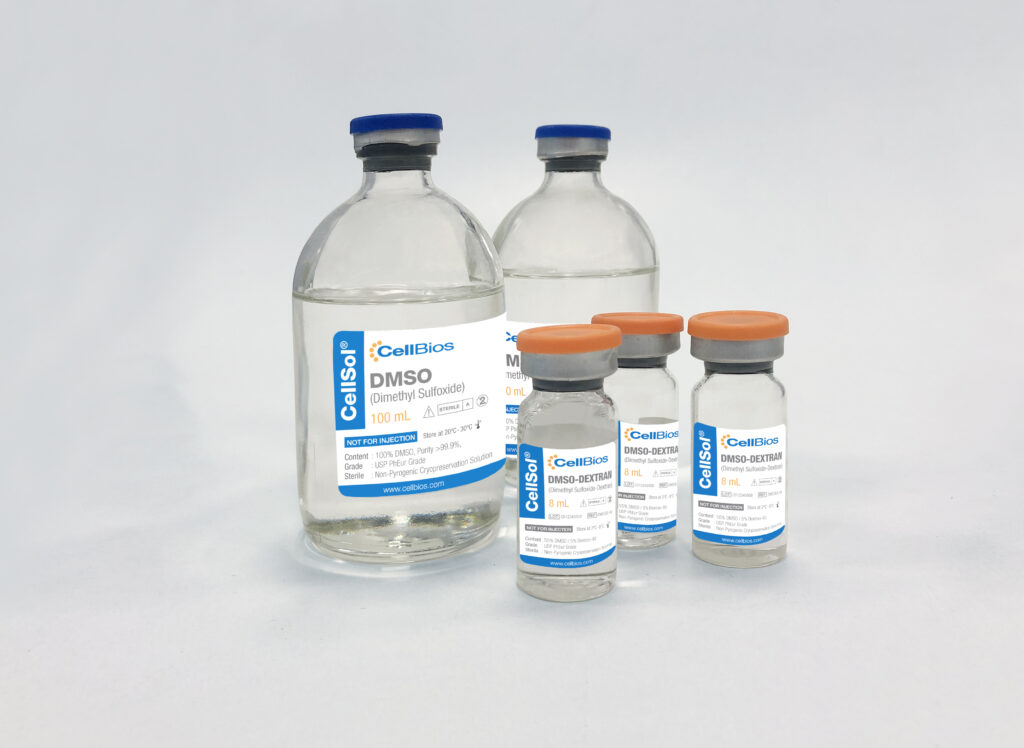 CellSol® DMSO
Dimethyl Sulfoxide (CH3)2SO or C2H6OS (DMSO) is a clear essentially odorless, hygroscopic, water-miscible liquid. CellSol is a 99.9% DMSO used to cryopreserve stem cells, functional cells, tissues, cells and cellular components isolated from umbilical cord blood, peripheral blood, bone marrow, and other biologicals.
CellSol® DMSO-Dextran
DMSO-Dextran (55% DMSO / 5% Dextran-40) contributes as controlled formation of ice crystals which leads to lesser damage to cell membrane and organelles.
Sterile Filling Under cGMP
Sterility and Endotoxin Tested
Mycoplasma Tested
Ordering Information
| Part No. | Volumes (in mL) | Container |
| --- | --- | --- |
| CS-10 | 10 mL | Glass Vial |
| CS-50 | 50 mL | Glass Vial |
| CS-100 | 100 mL | Glass Vial |
| Part No. | Volumes (in mL) | Container |
| --- | --- | --- |
| DMSDEX-6 | 6.3 mL | Glass Vial |
| DMSDEX-8 | 8 mL | Glass Vial |
| DMSDEX-10 | 10 mL | Glass Vial |
| DMSDEX-100 | 100 mL | Glass Vial |
Quote Request
For any technical and product related queries, contact us