Lung Exerciser
Cell-O-Cizer is a Lung Exerciser, which most commonly  used after surgery. It encourages deep and prolonged inspiration and helps patients in faster recovery post operatively.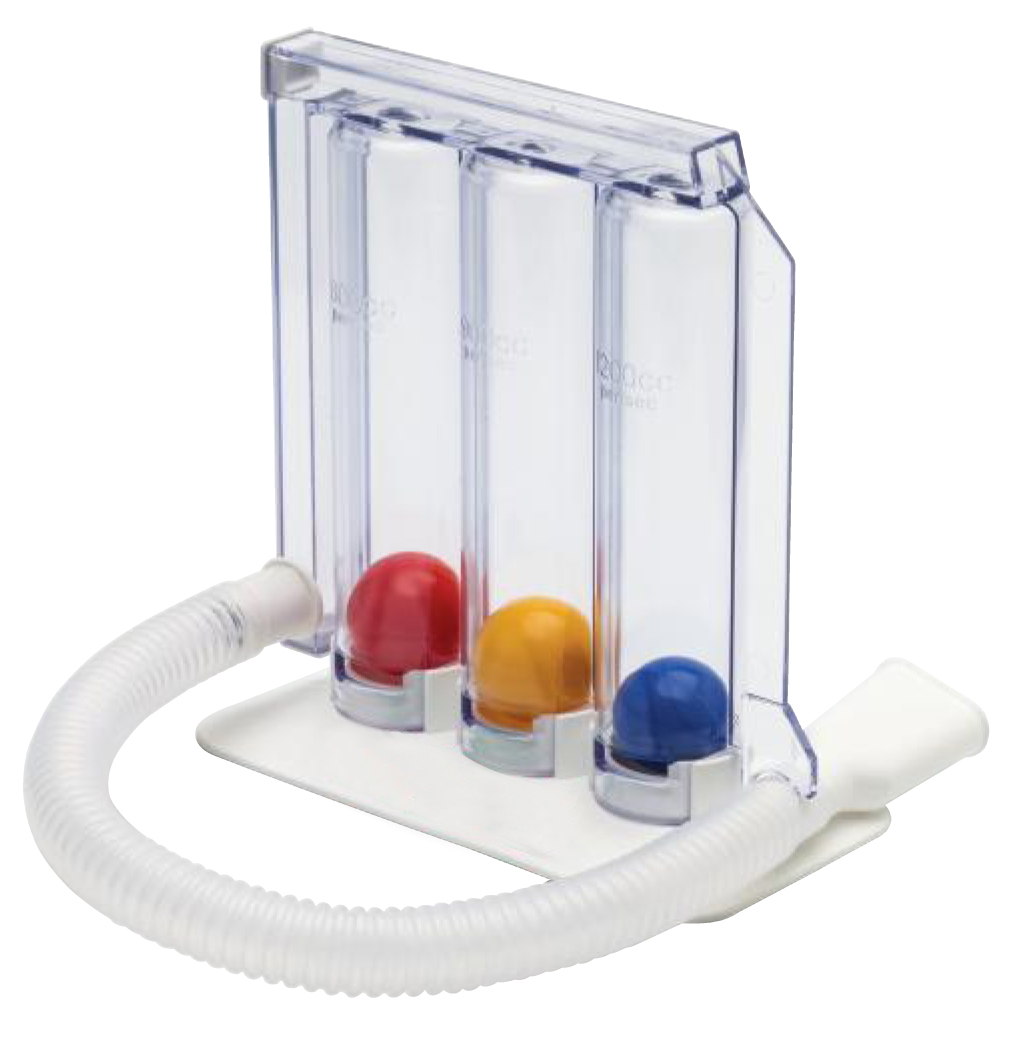 Features
Innovative system to exercise respiration through inspiration.
Breathing exerciser.
Three spheres rise proportionately to the inspiration exerted by the user.
Device is composed of Base and central part divided into three chambers containing three small spheres.
Specially designed with 3 stage chambers to provide more efficient exercise to patient at a step up basis.
Innovative design, can be dis-assembled into parts for cleaning and disinfection.
Non sterile, individually packed in a box
Unit consist of :
Transparent main body, Base, Small sphere of Red, Yellow and Blue colour,
Connecting tube with mouth piece.
| Part No. | Description | Packing |
| --- | --- | --- |
| COLE01 | Cell-O-Cizer , Lung Exerciser | 1/50 |
For any technical and product related queries, contact us at "[email protected]" e-mail.