1, 2, 3-Way Extension Set
1, 2, 3-Way Extension Set is to be used with any of the various infusion or transfusion devices in order to allow for attachment with any special or general-purpose medical device, in order to improve ease of use also to provide an alternative channel for introduction of medicine to the patient.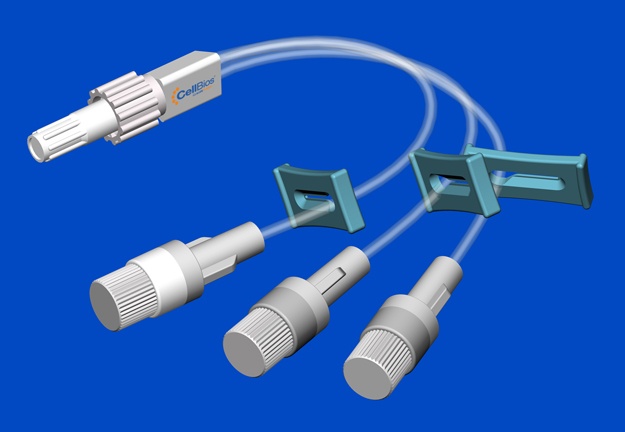 Specification
Made of clear and non-toxic PVC / DEHP Free PVC
Latex Free, non-pyrogenic
Diameter: OD 4.1 mm, ID 3.0 mm
Universal luer lock connector allows connection with a wide variety of standard medical devices.
Fully transparent body made of medical – grade biocompatible polycarbonate allows visualization of flow of fluids.
Tube Lengths: 10,15, 25, 50, 100, 150, 200 cm
Single-use, EO Sterilized & Individually Packed
Features
High quality kink-resistant tubing with smooth inner surfaces for laminar, non-turbulent flow.
Needle free site made up of silicon and low dead space.
Prevents microbial invasions (IV related).
| Part No. | Tube Length | Medium Package | Bulk Package |
| --- | --- | --- | --- |
| CB3WES010 | 10 cm | 50 / 500 pack | 100 x 10 /pack |
| CB3WES015 | 15 cm | 50 / 500 pack | 100 x 10 /pack |
| CB3WES025 | 25 cm | 50 / 500 pack | 100 x 10 /pack |
| CB3WES050 | 50 cm | 50 / 500 pack | 100 x 10 /pack |
| CB3WES100 | 100 cm | 50 / 500 pack | 100 x 10 /pack |
| CB3WES150 | 150 cm | 50 / 500 pack | 100 x 10 /pack |
| CB3WES200 | 200 cm | 50 / 500 pack | 100 x 10 /pack |
For any technical and product related queries, contact us