Blood Transfusion Set
Blood Transfusion Set is used to administer blood from a container (plastic bag or glass bottle) to a patient's vascular system through a needle or catheter inserted into a vein.
Our Blood Transfusion Sets are clear, transparent and soft tubing manufactured from medical grade PVC, with 200 micron filter and 18G hypodermic needle on one way.
Indication Urine sampling for biochemical, cytological or bacteriological examination on boys (> 2500g).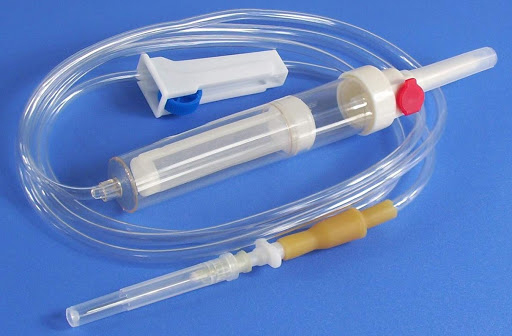 Features
Transparent and flexible
Kink resistant tubing
Effective roller controller for precise adjustment of the infusion rate
Roller clamp for better flow control
Drop size 20 drops/ml
Disposable non-toxic
Sharp bevel vented spike (for bottles & bags) and non-vented spike (for plastic bottles) for better penetration.
Top quality hypodermic needle
Available with or without air-vent
Non-toxic, Pyrogen Free & EO Sterilized
Individually packed
| Part No. | Product Description | Drops/ml | Tube Length (cm) | Package |
| --- | --- | --- | --- | --- |
| CBTS01 | Blood Transfusion set with airvent with needle 18G x 1.5" | 20ml | 150 cm | 25/350 |
| CBTS02 | Blood Transfusion set without airvent with needle 18G x 1.5" | 20ml | 150 cm | 25/350 |
For any technical and product related queries, contact us