Tube & Bag Sealers
CellBios Tube cum Bag Sealer is compact and lightweight with a hand unit. It generates strong high radio frequency power to melt thermoplastic tubing and seals in 2-4 seconds. Both battery operated and direct power supply sealers are available.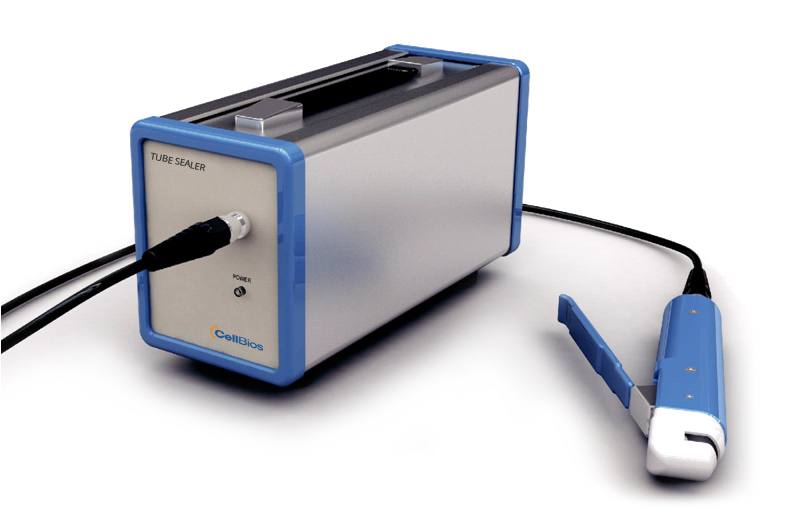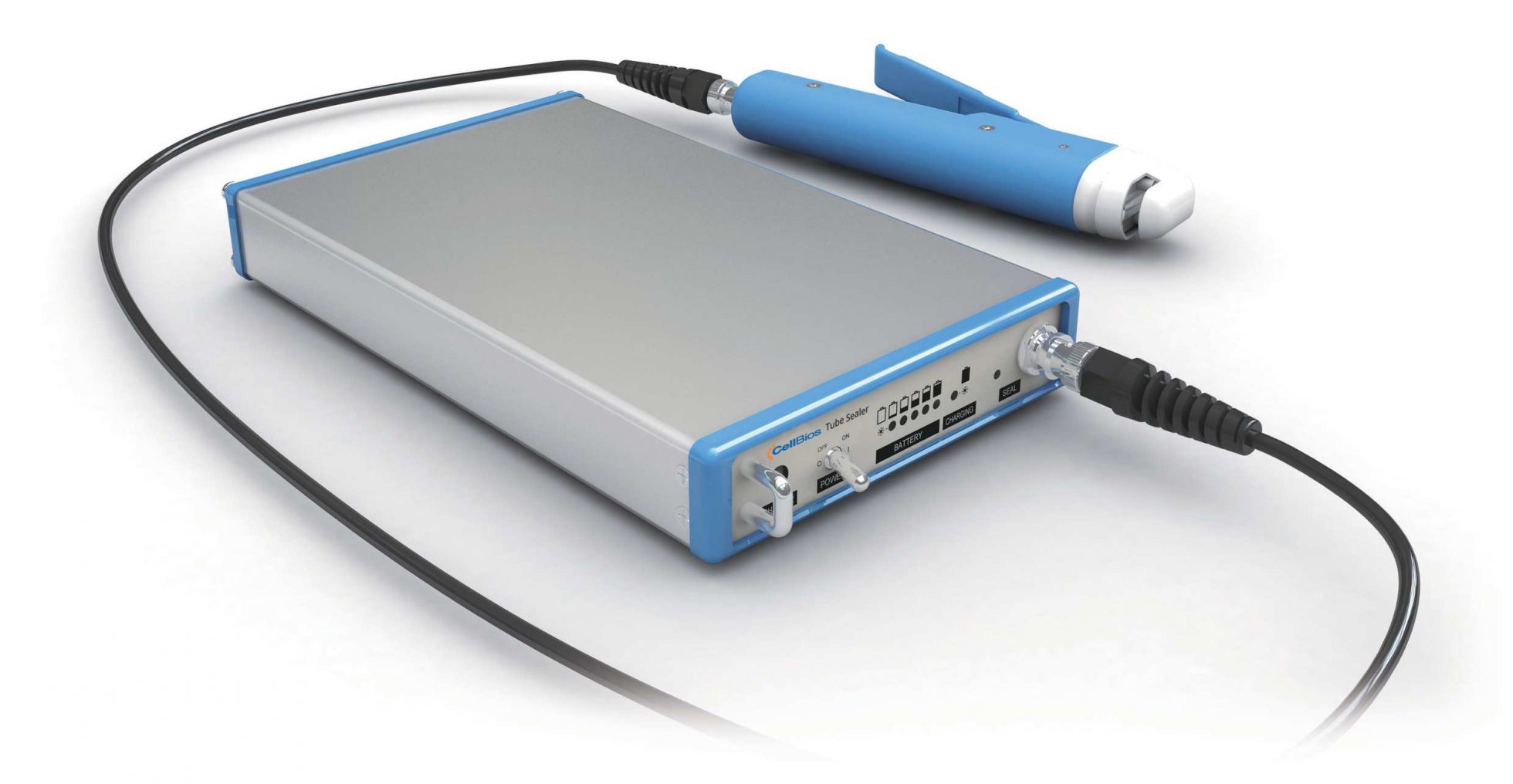 Features
Power Supply: AC-powered with handheld sealing unit suitable at blood collection sites or laboratories where multiple users can share a machine.
Battery operated sealer: Light-weight hi-power battery pack is (rechargeable and replaceable) with high efficiency connector and seals 1100 – 1500 times.
Seals wide range of blood bag tubing – good for tubing diameter 2-6 mm (1/4″)
Fast sealing in seconds. No warm-up required
Makes seals with a notch at the center for easy segmenting of tubing
Head protector is detachable for sealing head cleaning
Canvas carrying bag is included. The bag carries all parts.
| Description | Power Supply | Battery Operated |
| --- | --- | --- |
| Product | Tube / Bag Sealer | Tube / Bag Sealer |
| Model | SE450CB | SE700CB |
| Power | 220-240V 50/60Hz 250 W | 18V, 1A DC |
| Adapter | -- | 100-240V 50 / 60Hz 0.5 A |
| Dimension (in mm) | | |
| Main Unit | 106 W x 206 L x 150 H | 148 W x 226 L x 34 H |
| Head Unit | 28 W x 204 L x 44 H | 28 W x 204 L x 44 H |
| Par No. | Description |
| --- | --- |
| PS415CB | Tube / Bag Sealer - Desktop (Power Supply) |
| BS415CB | Tube / Bag Sealer - Battery (Battery Operated) |
Quote Request
For any technical and product related queries, contact us