NasoTwin – Twin Bore nasal oxygen Cannula
Nasal Cannula enables patients to communicate, eat or drink as the device is designed in a way that the mouth of patient is kept vacant. The device is also popularly known as Twin Bore Nasal Oxygen Set.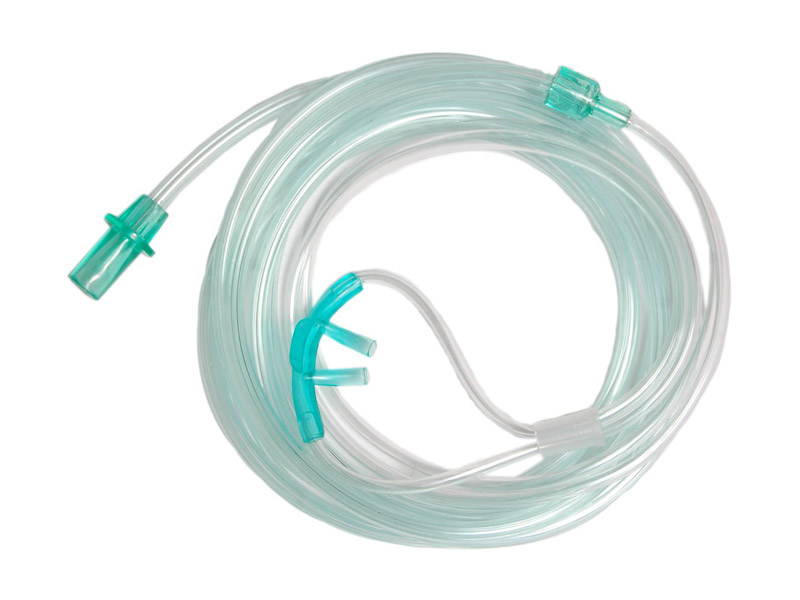 Features
Manufactured from soft, non-toxic PVC thus non irritating even in long term use.
System of attachment provides maximum freedom to the patient and leaves the patient's mouth free for nutrition and communication.
Twin bore/ nasal tips are designed to ensure equal volume of oxygen to both air passages.
Soft funnel shape connector facilitates easy connection to the oxygen source.
Multichannel tube ensures the supply of oxygen even if the tube kinks accidentally.
Non-sterile, individually packed .
Option Available
ADULT / PAEDIATRIC  Sizes
Various lengths
 Poly Pack or Paper-Poly Pack
For any technical and product related queries, contact us at "[email protected]" e-mail.