High Pressure Monitoring Line
Pressure Monitoring lines are used to transmit the invasive blood pressure (via IV Cannula) to the Pressure Monitoring System. It also can be used with syringe infusion pump.
High pressure monitoring line is used for high pressure monitoring, and connection between syringe infusion pump and patient. Provided with universal male luer lock and female luer lock at either end to ensure securely fit all standard equipment.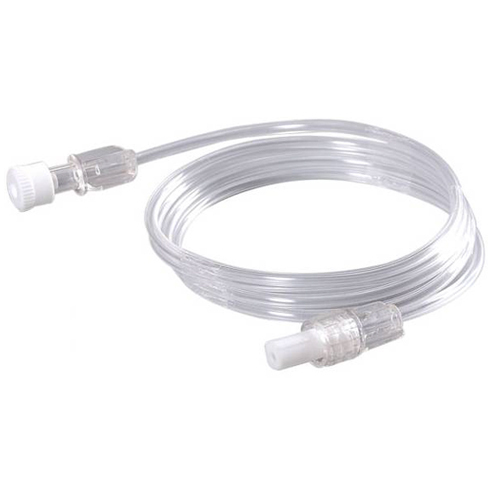 Specification
Made of clear and non-toxic PVC / DEHP Free PVC
Highly kink resistant tubing
Latex Free, non-pyrogenic
Connectors: Male – female, Male – Male
Diameter: OD 2.4 mm, ID 1.1 mm
Tube Lengths: 10, 25, 50, 100, 150, 200 cm
Single-use, EO Sterilized & Individually Packed
| Part No. | Tube Length | Medium Package | Bulk Package |
| --- | --- | --- | --- |
| CBHPML010 | 10 cm | 20 /pack | 20 x 10 /pack |
| CBHPML025 | 25 cm | 20 /pack | 20 x 10 /pack |
| CBHPML050 | 50 cm | 20 /pack | 20 x 10 /pack |
| CBHPML100 | 100 cm | 20 /pack | 20 x 10 /pack |
| CBHPML150 | 150 cm | 20 /pack | 20 x 10 /pack |
| CBHPML200 | 200 cm | 20 /pack | 20 x 10 /pack |
For any technical and product related queries, contact us