CellMuco – Mucus Extractor
A mucus extractor is a device which is indicated for use in new-borns, infants or small children to clear their nasal passage or for suctioning tracheal/bronchial secretion samples of neonates, children and adults for the purpose of laboratory analysis.
A mucus extractor may be built with or without the feature of a bacterial filter at the suction end of the instrument. The instrument is also suitable for obtaining and safely transporting mucus specimens for microbiological examination.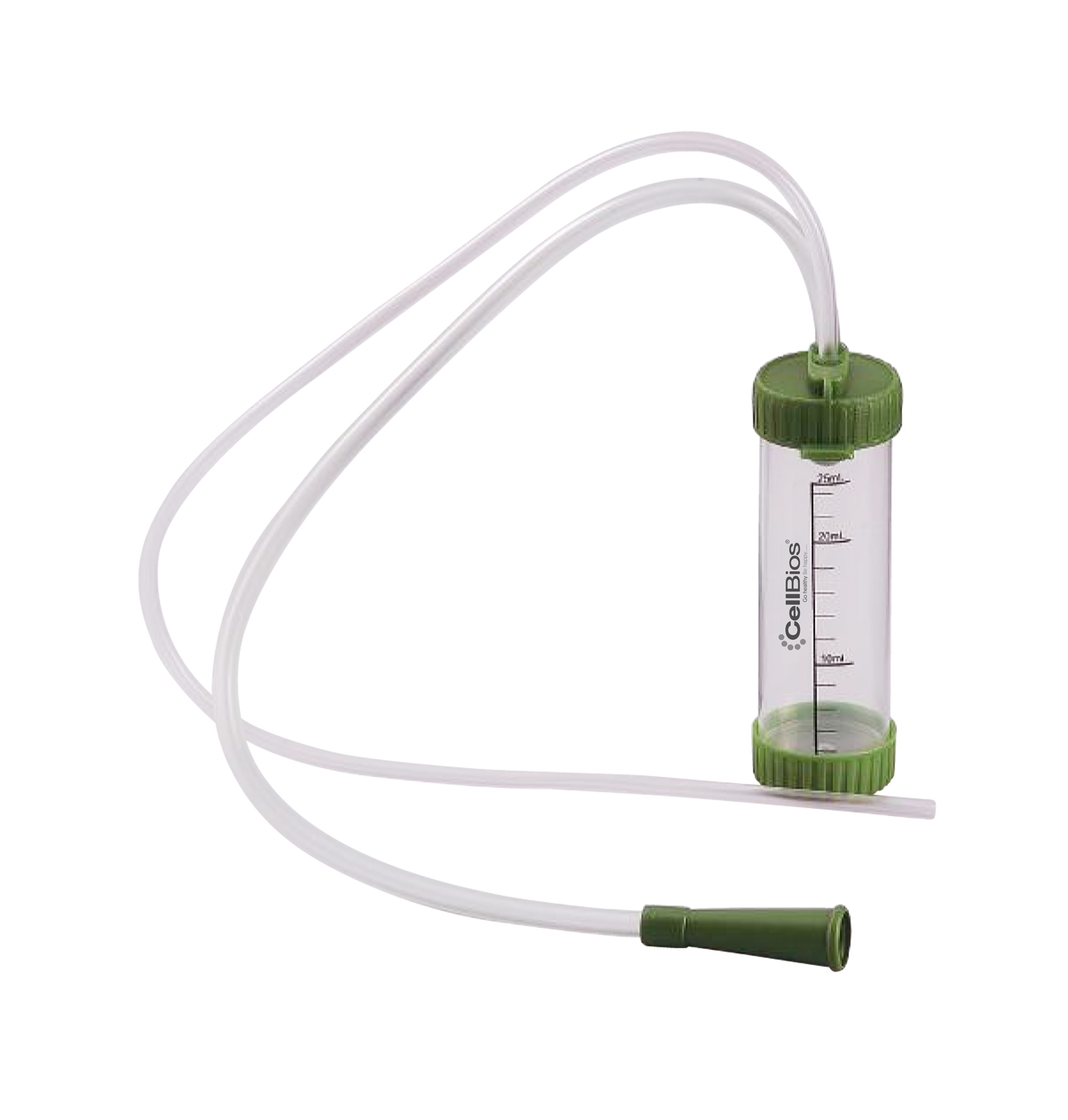 Features
Specially designed for aspiration of secretions from oropharynx in newly born babies.
Clear transparent container permits immediate visual examination of the aspirate.
Also suitable for obtaining mucus specimen for micro biological examinations.
Spare plug cap is provided to seal the container for safe transportation of specimen to laboratory or aseptic disposal of container.
Sterile, individually packed in a peelable  medical grade paper pack / poly bag
| Part No. | Description | Packing |
| --- | --- | --- |
| CME01 | CellMuco - Mucus Extractor-10FG, 25ML capacity | 25/500 |
For any technical and product related queries, contact us at "[email protected]" e-mail.