Ambu bag / Resuscitator
A resuscitator is a device using positive pressure to inflate the lungs of an unconscious person who is not breathing, in order to keep them oxygenated and alive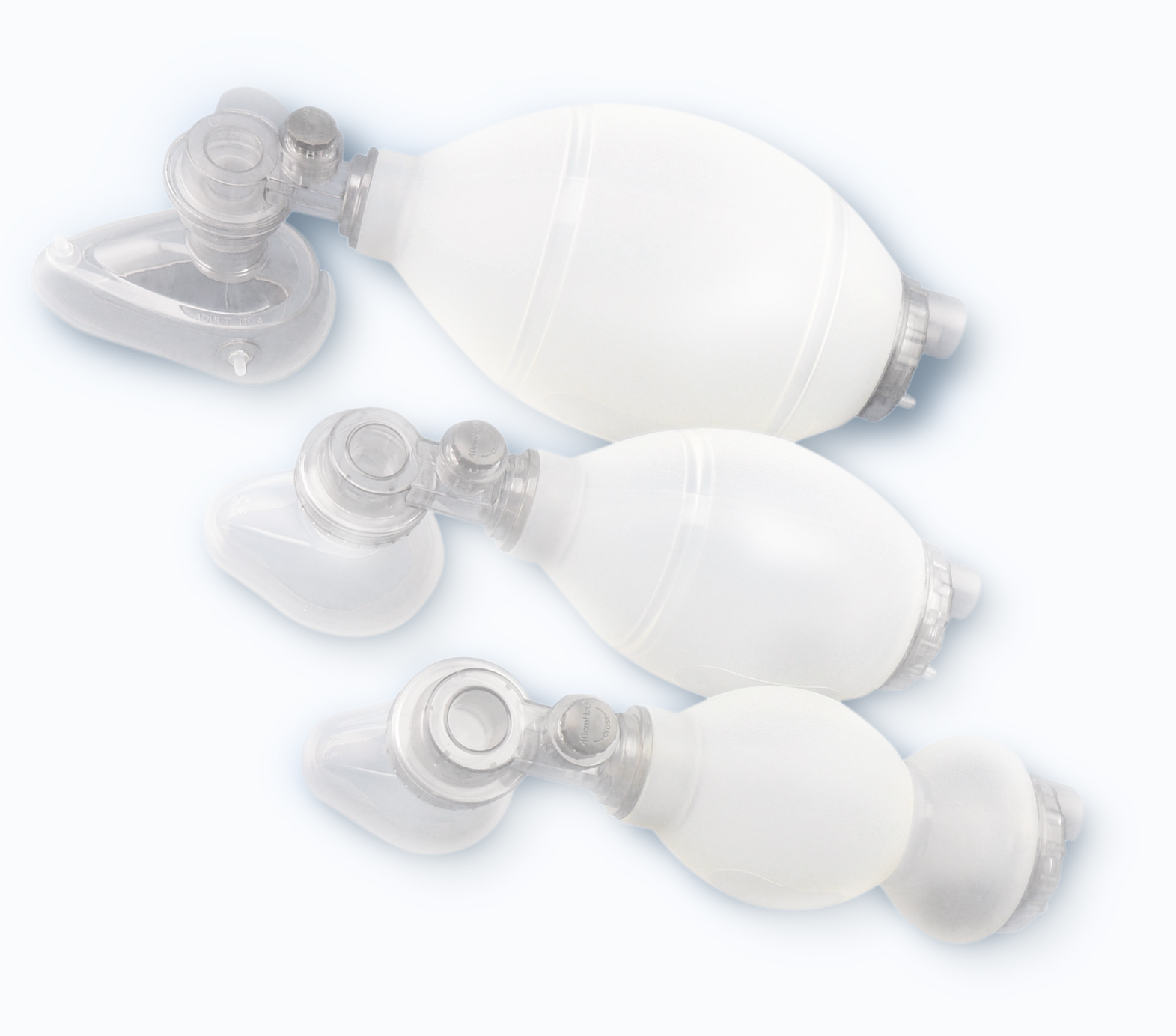 Features
Silicone Resuscitator provides bag re-expansion property.
360° swivel joint between Patient Valve and Mask ensures easy maneuverability to interface with patient's posture.
Resuscitator and Mask made up from 100% silicone.
Silicone Manual Resuscitator, Star Lumen Kink Resistant Oxygen Tubing, Reservoir Bag, Silicone Mask and Pressure Limiting Valve (PLV).
PLV allows crucial adjustments for enhanced performance.
All connectors (15, 22mm) as per international standards.
For any technical and product related queries, contact us at "[email protected]" e-mail.